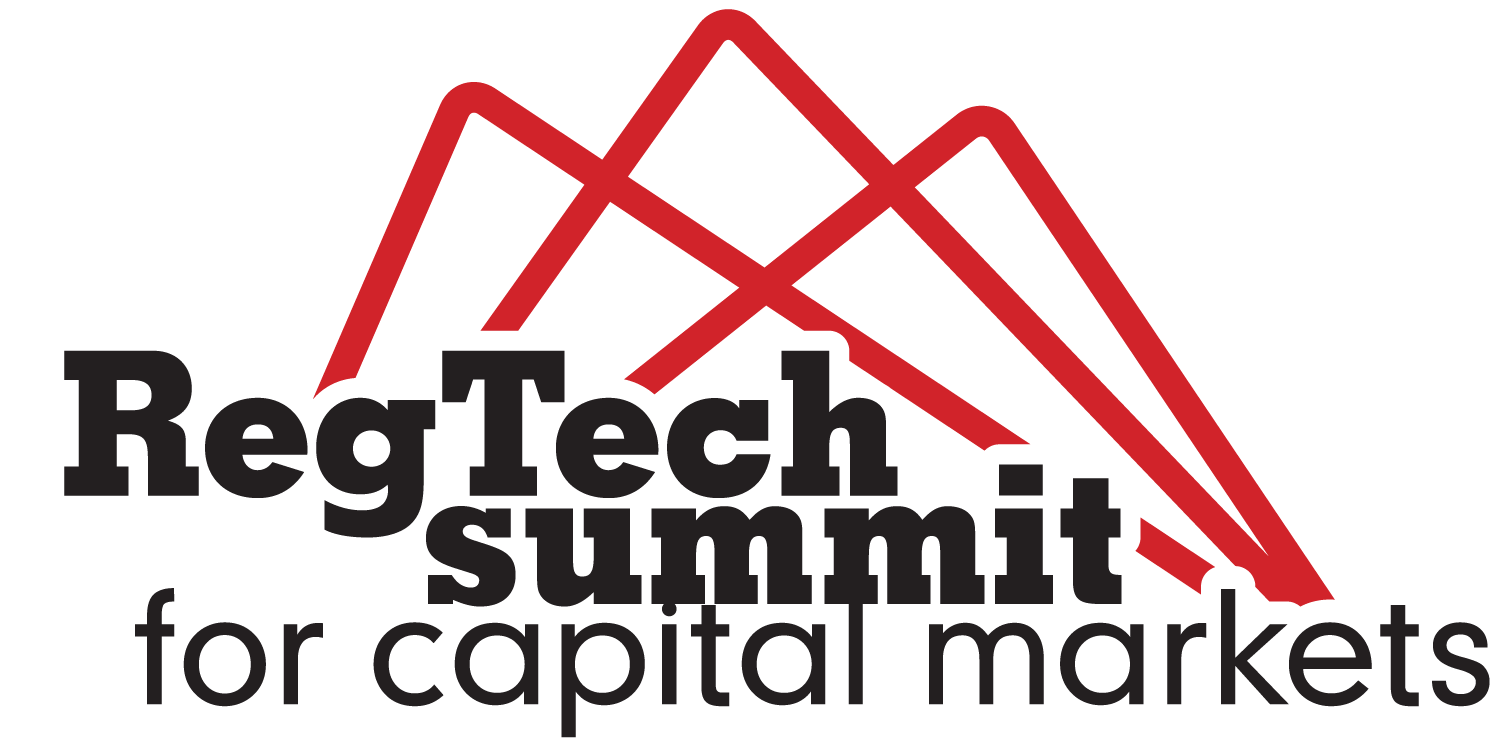 Sponsors
Take a look at the companies involved in sponsoring and exhibiting at the RegTech Summit for Capital Markets and find out how you can get involved. New sponsors coming soon.
#RegTechNYC

Thomson Reuters
Thomson Reuters is the world's leading source of intelligent information for businesses and professionals. We combine industry expertise with innovative technology to deliver critical information to leading decision makers in the financial, legal, tax and accounting and media markets, powered by the world's most trusted news organization. Since the adoption of MiFID I in 2007 (and long before) Thomson Reuters has been a market leader in providing expertise, guidance and solutions to firms so they not only comply, but do so in a way that is streamlined, efficient and integrated. Thomson Reuters and our partners have the content, technology and expertise to help financial institutions cross the line into the new world of MiFID II compliance – and beyond. For more information, go to www.mifidii.com.
Become a sponsor
Want to sponsor RegTech to make real connections with senior decision makers?
We offer a comprehensive selection of sponsorship opportunities which provide a superb platform for you to raise your corporate profile, be seen as thought leaders, conduct highly valuable face-to-face networking, and generate real sales leads.
Find out how you can sponsor or become an exhibitor, or to ask a question, contact:
Jo Webb
Tel: +44 (0)7468 560 555
Email: [email protected]
James Blanche
Tel: +44 (0)7899 392 992 / +44 (0) 20 7096 0387
Email: [email protected]
Join the RegTech Summit for Capital Markets New York City on 16th November 2017
Got a question?
Get in touch
© 2017 A-Team Group. All rights reserved.